Click Here for KPTV-KPDX News story "Check your nails: Local woman who had fingernail melanoma shares warning"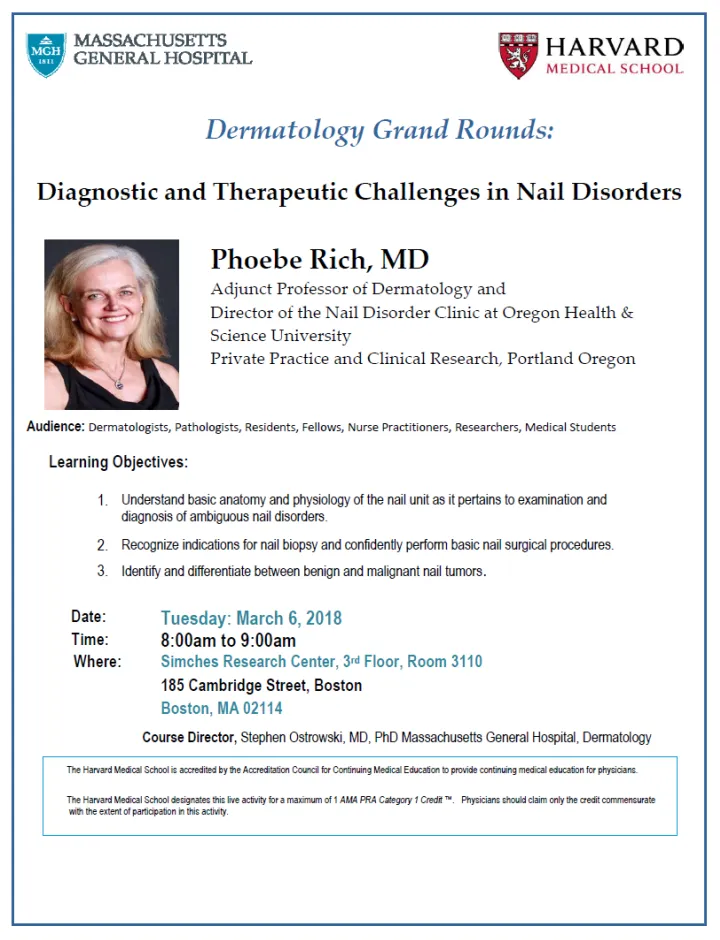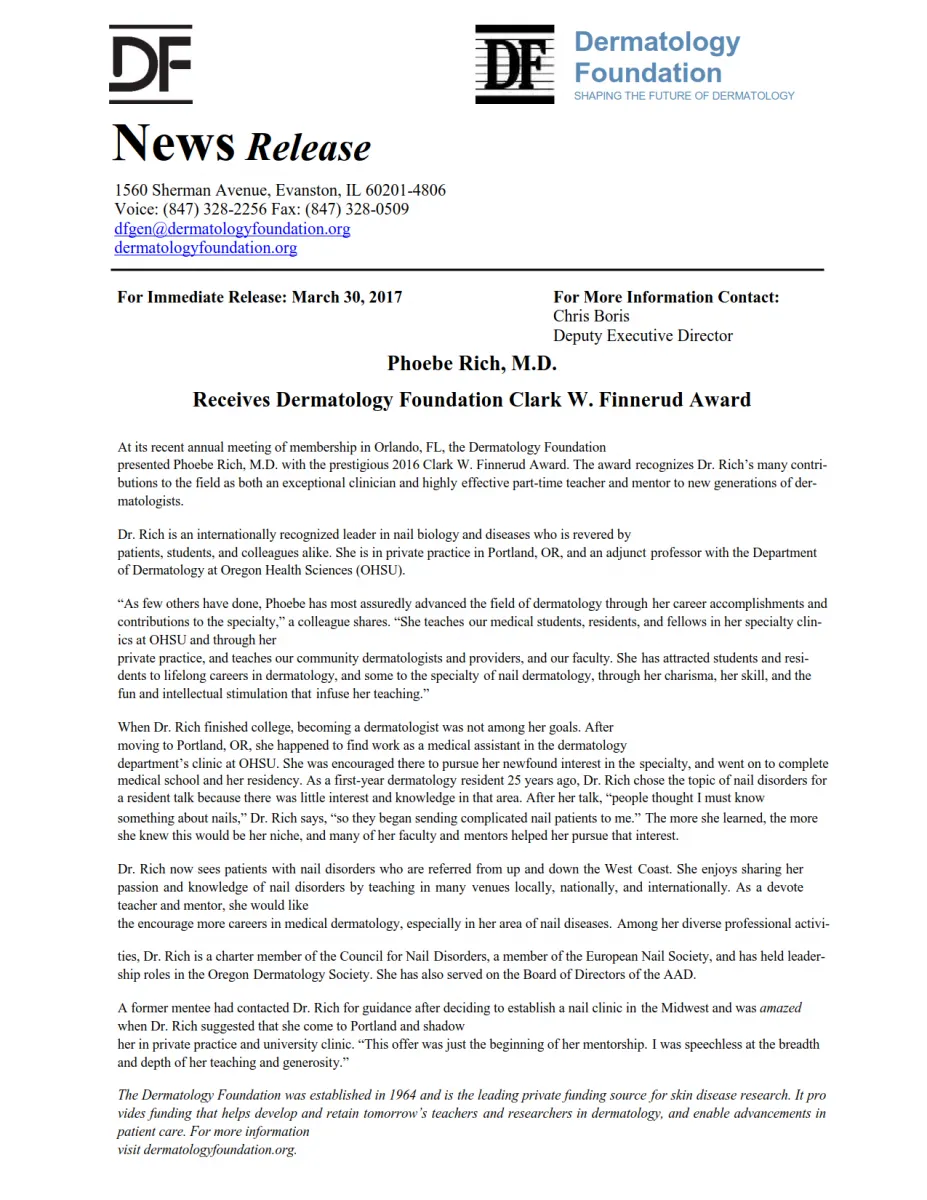 Click Here for "We Looked at 134 Dermatologists in Portland and Picked the Top 6"
Clicke Here for "7 Fingernail Symptoms You Shouldn't Ignore" Dr. Rich's interview from Today.com
Click Here for Allure Magazine article, "Should You Add This Step Before Applying Your Next Nail Mask?"
Click Here for Dr. Rich's newly published article, "Clinical and Educational Gaps in Diagnosis of Nail Disorders"
Click Here for Katu News story "Problem Solvers uncover filthy, dangerous conditions in nail salons"
Click Here for Koin News story "What's the deal with sunscreen?"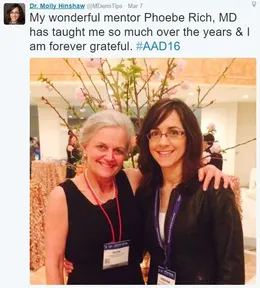 Click Here for the North American "Live" Nail Surgery Course
Click Here for the AudioSlides presentation "Apremilast, an oral phosphodiesterase 4 Inhibitor, in patients with difficult-to-treat nail and scalp psoriasis: results of two phase III randomized, controlled trials (ESTEEM 1 and ESTEEM 2)"
Click Here for an article in "A Womens Health" about Manicure and Pedicure Safety