Phoebe Rich, MD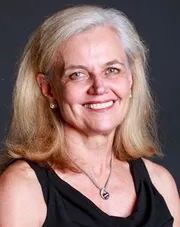 Click here to download Dr. Rich's CV
Phoebe Rich, M.D. has been a practicing dermatologist in Portland, Oregon for 28 years, and is a clinical adjunct professor of Dermatology at Oregon Health & Science University, which is also where she obtained her medical degree and completed her dermatology residency. Her clinical and research interests focus on nail diseases and disorders, nail biology, and the medical and surgical management of nail conditions. She is actively involved in clinical research as principal investigator with a focus on onychomycosis, fungal/viral infections of the skin and nails, acne, rosacea, psoriasis, eczema (atopic dermatitis), and precancerous and cancerous skin conditions. She is an active member of the American Academy of Dermatology, Oregon Dermatology Society, Women's Dermatology Society, American Society of Derm Surgery, International Dermatology Society, and the Council for Nail Disorders where she was past president. Dr. Rich is also recognized nationally and internationally for her superior knowledge on nail biology and has been the principal investigator for over 400 clinical studies.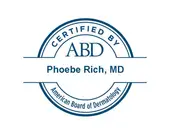 Jill Moore, MD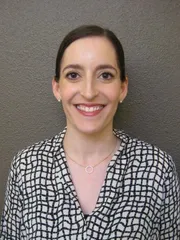 Dr. Moore attended medical school at the University of Iowa, and completed her internship in Iowa as well. In June, 2014 she completed her three year residency in Dermatology at Oregon Health and Science University. Many of our patients may remember Dr. Moore from her two year fellowship with our practice from 2009 to 2011, prior to her dermatology residency at OHSU. She assisted Dr. Rich with dermatologic patient care for many of our patients, as well as shadowed her and gained hands-on experience with nail diseases and nail surgery. While here, she served as a sub- investigator for many of the clinical trials in our research center. Dr. Moore is an avid violinist, enjoys hiking in the northwest, and spending time with friends and family.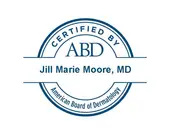 Anna Hare, MD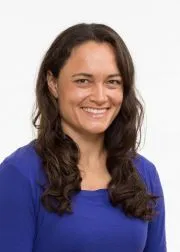 Dr. Hare joined our practice in 2018 to assist Dr. Rich, Dr. Moore, and Amy Simpson, PA-C with expanding our patient base as well as helping with several of our clinical trials. Dr. Hare attended college at Stanford University where she studied Earth Systems and Human Biology. At Stanford, she also played Division 1 Soccer and, later, Ultimate Frisbee. She attended medical school at Emory University School of Medicine in Atlanta, Georgia. She completed her internship in internal medicine at Providence Portland Medical Center and finished her 3-year Dermatology Residency at OHSU in June of 2018. Prior to medical school, Dr. Hare worked as a medical assistant with Dr. Rich, at an environmental non-profit in Washington D.C, and on HIV research in Boston at Brigham and Women's Hospital, an interest that she continued in medical school working in Durban, South Africa at McCord Hospital. In her free time, Anna enjoys gardening, traveling, and being active outdoors. Depending on the season, you may find her skiing, biking, kiteboarding or hiking with her rescue dog, Rue.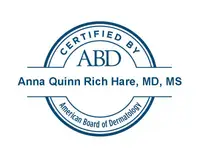 Amy Simpson, PA-C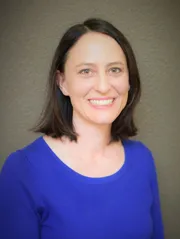 Amy Simpson, PA-C, has worked at Oregon Dermatology and Research Center since 2004. Using a team-based model approach for patient care, Amy works in unison with Dr. Rich to provide an extensive and thorough examination for conditions such as, but not limited to, precancerous and cancerous skin conditions, acne, eczema, and psoriasis. She is an active participant in our clinical research program and has served as a sub-investigator in over 150 research trials. Amy graduated with highest honors from the Oregon Health & Science University Physician Assistant program in 2001 and continues to serve as a clinical preceptor for the OHSU PA program. Amy is co-founder and past president of Oregon Society of Dermatology Associates, an education and networking source for PAs and nurse practitioners working in dermatology. She maintains memberships and attends educational meetings in the Oregon Dermatology Society, Society of Dermatology Physician Assistants, American Academy of Physician Assistants, Oregon Society of Physician Assistants and Oregon Medical Association. During her free time, Amy enjoys spending time with her husband and children, hiking, reading, cooking, and traveling.